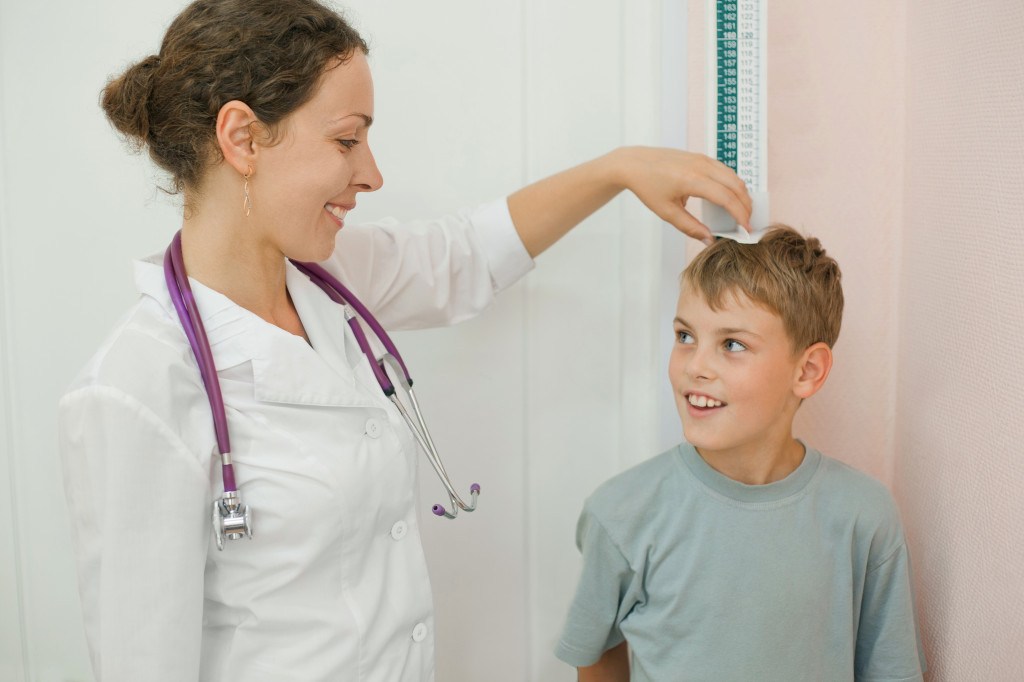 Peds & Parents Family Care, LLC, was established May 2007. Our friendly and experienced team has been trained to provide quality service before, during, and after your appointment. Your wellness is our priority. Our knowledgeable and caring providers are dedicated to providing you and your family with quality healthcare.
Our Team
Mary Lee Carter, MD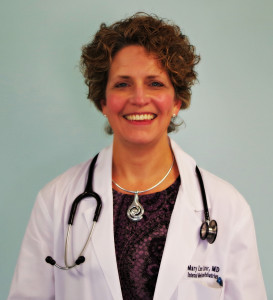 Doctor of Medicine, Mercer University School of Medicine
Prerequisites for Medical School, Valdosta State University
Bachelor of Science in Dental Hygiene Education, Armstrong State College
Dr. Carter began her medical career as an Internal Medicine/Pediatric Resident at the USA Medical Center and USA Children's and Women's Hospital in Mobile, Alabama. While there, she obtained the Internal Medicine/Pediatrics Chief Resident position. After completing her Residency, she began her private practice in Woodbine, GA. In 2007, Dr. Carter joined with Robert Davenport-Ray, APRN, to form Peds & Parents Family Care, LLC. While serving as President and Medical Director of Peds & Parents, Dr. Carter also worked as a Hospitalist for Wayne Memorial Hospital in Jesup, GA, from 2008-2012. She was responsible for the in-patient care of 15 to 40 patients and a 12-bed ICU. In 2012, she left Jesup and returned to serve locally as a Hospitalist for the Southeast Georgia Health System-Camden Campus. Dr. Carter enjoys gardening and spending time with her family whenever she can. She works a great deal behind the scenes at Peds & Parents, collaborating with providers and supervising our team. Patients especially appreciate Dr. Carter's genuine concern for patients' well-being and her commitment to quality care.
Robert Davenport-Ray, MSN, APRN, FNP-BC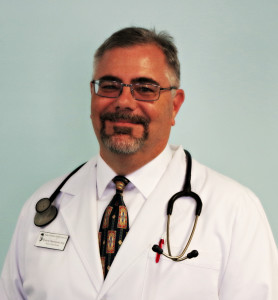 Master of Science in Nursing, Georgia Southern University
Associate of Science in Nursing, Brunswick College
Bachelor of Arts in Sociology with Minor in Biology, Berry College
Associate of Arts in Liberal Arts with Minor in Biology, Reinhardt University
Robert Davenport-Ray began his medical career as a Coronary Care Unit Nurse at SE GA Regional Medical Center in 1993. Since then, he has served as House Supervisor, Education Coordinator, Manager of Resource Management/Social Services/Compliance Dept, and Critical Care Nurse for the Southeast Georgia Health System. In 2002, he collaborated with Dr. Gilberto Martorell as an Advanced Practice Registered Nurse and Family Nurse Practitioner. In 2007, Robert joined with Dr. Carter in purchasing the practice and co-founded Peds & Parents Family Care, LLC. Robert enjoys precepting Nurse Practitioner students and volunteering with Boy Scout Troop 226 of King of Peace Episcopal Church. He has been actively involved in Boy Scout leadership roles for over 20 years. Robert recently was honored with the Silver Beaver Award for his distinguished service and hard work impacting the lives of youth through service to the Boy Scout council. Robert is especially interested in ADHD management, and patients appreciate his thorough explanations and commitment to their wellbeing.
Fred Girton, MD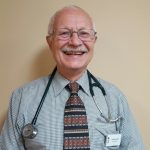 Doctor of Medicine, University of Miami, Florida
Bachelor of Science, Cornell University
Upon graduating from medical school Dr. Girton entered the U.S. Navy and served as a naval officer performing his internship and residency in Family Medicine at the Naval Regional Medical Center, Camp Pendleton, California, ultimately obtaining the rank of Captain in the United States Navy. His numerous military assignments include Senior Medical Officer for U. S. Naval Forces in Australia; Medical Director, Naval Hospital, Oak Harbor, Washington; Medical Officer In Charge, Outpatient Department, Rota, Spain; and Family Practice Residency Director, Naval Regional Medical Center, Pensacola, Florida. He retired in 1993. Dr. Fred S. Girton was a Professor and Chairman of the Department of Family Medicine at Mercer University School of Medicine and Chief of Family Medicine at the Medical Center of Central Georgia, Macon, Georgia. He has held these positions since June of 2000. His great interest in immunizations has made him a frequent speaker for the Georgia "Educating Physicians In the Community" (EPIC) state program. Dr. Girton joined Peds and Parents in 2015.
Virginia Knight, MSN, APRN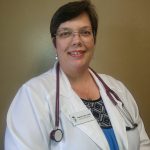 Master of Science in Nursing from South University in Savannah, GA.
Bachelor of Science in Nursing from Valdosta State University Valdosta, GA.
Virginia Knight began nursing in 1998 at South Georgia Medical Center in Valdosta GA on the Orthopedic Neurology floor. During her time in Valdosta she also worked at the urgent care affiliated with South Georgia Medical Center. For seven years she was employed with the Camden County School system as a school nurse at Sugarmill Elementary. In addition to serving the students she assisted with the AED and CPR training for the teachers and staff in all Camden schools. For the past 15 years she has been a staff nurse and charge nurse in the emergency department of Southeast Georgia Health Systems, Camden Campus. She worked in the emergency department while pursuing her MSN from South University in Savannah Georgia. Virginia is excited to continue serving the people of Camden County and is eager to care for patients at Peds and Parents Family Care.