We accept most commercial
and state insurances!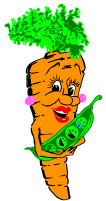 Office Hours
Monday - Friday:
8:00 AM - 12:00 PM
1:00 PM - 5:00 PM
At Peds & Parents Family Care, your wellness is truly our number one priority. We pledge to you quality care from our knowledgeable and caring providers. Our team is comprised of Board Certified Practitioners including a Family Practice Physician and two Family Nurse Practitioners. Our providers are ready to partner with you in your pursuit of healthy living.
We welcome
new patients
and enjoy taking care of entire families—newborn through age 64. We accept most commercial and state insurances--including Amerigroup, WellCare, PeachState, & Medicaid. To verify, please contact your insurance company today. On our website you will find information about
services we provide
as well as
helpful and educational healthcare resources
. In addition, you can
download
new patient information, office policies, and appointment-specific questionnaires.
If you have any questions, please call our office line at
(912) 729-7007
, and a member of our team will be happy to speak with you.
Take our virtual tour
here
.